Transitory Free Trade Zones are characterized by their commercial nature, and are delimited areas of the national territory where international fairs, exhibitions, congresses and seminars are held, which are of importance to the country's economy and international trade.
For this reason, Plaza Mayor Medellín provides services of Transitory Free Trade Zone to its customers and exhibitors, in the form of a Transitory Free Trade Zone. We offer solutions for their foreign trade needs. Through the services of the Transitory Free Trade Zone we facilitate the entry and exit of international goods for our customers' projects, events, trade fairs, exhibitions or trade shows.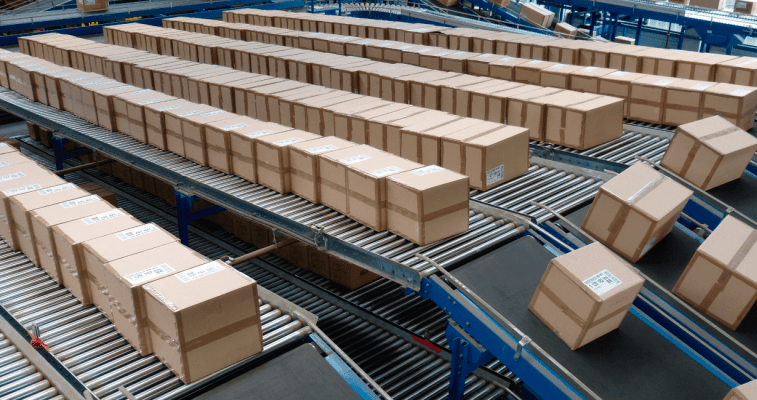 Benefits
No VAT or customs duties, while exhibitors keep their goods in Plaza Mayor.
Permanence of foreign goods until the end of the Transitory Free Zone.
Provision of logistics services to the international users of the venue.
Entry of foreign goods for use or consumption within the fair grounds without paying customs duties (depending on the price and quantities defined by the DIAN).
Entry of foreign goods to be exhibited at the fair, to be imported or reshipped abroad.
Foreign goods can be imported from Plaza Mayor and be freely available at national customs territory.
Entry of goods from other free trade zones in the country, whether they're foreign, without the need of a customs clearance process; or national or imported goods.
How do we make it possible?
We provide guidance and advice related to customs and foreign trade issues, such as processes, rules and entry forms for goods entering the facility, among others.
We control the area where events are held and for which a declaration as Transitory Free Trade Zone is requested.
We authorize the entry and exit of goods (national, imported or foreign) from the Transitory Free Trade Zone through the computer systems of Plaza Mayor.
We store foreign goods under control of the Customs Authority during the period authorized by the MINCIT.
Entry of goods to the
exhibition grounds
Fill out Form #1 for admission of goods transported by travelers coming by airplane.
Fill out Form #2 for admission of imported goods.
Fill out Form #3 for admission of national goods.
To import foreign goods, please contact the administration of Plaza Free Trade Zone.
If you have any questions or if you want further information, please feel free to contact the coordination of Plaza Mayor Free Trade Zone